The aim of Arte all'Arte has always been the search for a new point of equilibrium between Art, Landscape and Territory, and for a renewed relationship between the city and the country, between global and local realities. This year's edition is curated by Roberto Pinto and Gilda Williams and is characterized by the attempt to open up towards cultures and issues not 'traditionally' considered belonging to art. Arte all'Arte has turned its attention to international artists working well beyond the conventional art-world borders of Europe and North America. Artists have been invited from areas that are distant from the 'official' art centres, extending their art to incorporate the questions and culture of their own less-travelled areas.

Add your e-mail address to receive our news updates.




---

SISLEJ XHAFA
Casole d'Elsa

Via Aringhieri
Entrance from Via Aringhieri N. 28
Church in Mensano

24h/24
From dawn til dusk
h. 9-19 Fri: 9-15

---

ALBERTO GARUTTI
Colle di Val d'Elsa

Via Garibaldi 103
Via Meoni 9
Concert in the Duomo, Colle Val d'Elsa


24h/24

Sat.16 - h.17.45

---

WIM DELVOYE
Montalcino

Church of San Francesco,
Prato dell'Ospedale

---

TANIA BRUGUERA
Poggibonsi

Fortress of Poggio Imperiale

h. 11-17 tue-sun
Dal 2/11 only sat/sun and holidays

---

MARTIN CREED
San Gimignano

Duomo and basilica of Sant'Agostino. Duet between bells.

h.19

---

KENDELL GEERS
Volterra

Piazza dei Priori,
Piazza San Giovanni

24h/24

---

MIMMO PALADINO
Poggibonsi

Fonte delle Fate
Sala Quadri, Palazzo Comunale


24h/24
h 17.30-19.30
holidays h.10.30-12 e 17-19.30

---

JACQUELINE RIVA e
GEOFF LOWE

San Gimignano

Fonti, Via delle Fonti


24h/24
---

Friday 15 September, 2000
Opening of "The sleepers", the permanent installation by Mimmo Paladino in the 'Fonte delle Fate' at Poggibonsi, and of the artist's exhibition in the 'Sala Quadri' of the town hall.
Saturday 16 September, 2000
Installation by A Constructed World (Jacqueline Riva e Geoff Lowe - Australia) in San Gimignano.
Sunday 17 September, 2000
Special intervention by Davide Paolini in Montalcino
---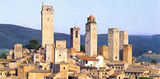 17 September - and then every day at 7.15 pm - the bells of San Gimignano ring out in a duet planned by Martin Creed.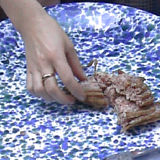 17 September:Davide Paolini organises pecorino and finocchiona production in the Rocca of Montalcino.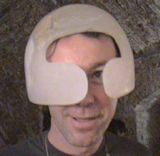 17 September: Tania Bruguera in Poggibonsi - Maurizio Rigillo checks out the alabaster helmets...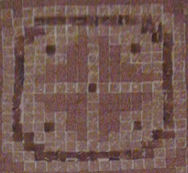 17 September: Wim Delvoye in Montalcino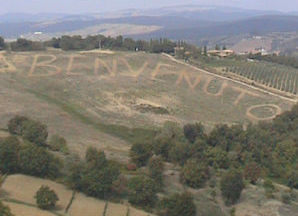 16 September: Sislej Xhafa opens the 5th edition of Arte all'Arte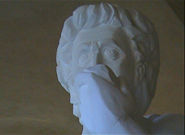 16 September: Geer's Davids are revealed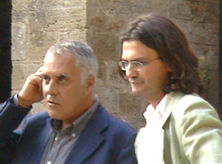 15 September: Opening of Mimmo Paladino's permanent installation 'The sleepers' at the Fonte delle Fate in Poggibonsi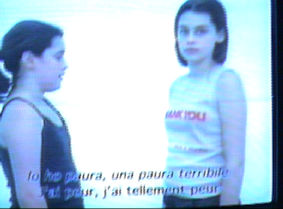 16 September 19:30 : Opening of the work by Jacqueline Riva and Geoff Lowe (A Constructed World) in San Gimignano
---
Associazione Arte Continua, via del Castello 11, 53037 San Gimignano (SI); tel 0577 907157, Fax 0577 907291, e-mail artecontinua@tin.it.
Ufficio Stampa: DF Studio, Rosi Fontana, tel./fax. 050 524066, e-mail r.fontana@tin.it